Written directions (see map below):
Take your favorite freeway to the 110 Freeway (called the Pasadena Freeway north of downtown LA, and the Harbor Freeway south of downtown) south. Get off on Exposition Boulevard and go west. About 3/4 of a mile west on Exposition, turn right at USC Watt Way, which will bring you on campus. At the USC Watt Way entrance to campus is a parking attendant, who will give you (if you've arranged it with me ahead of time) a parking permit for Parking Structure A (see map.) Park in Structure A, cross the street to Olin Hall, and come up to the 4th floor where my office is (room 430J).
Nearby hotels:
Radisson Hotel
3540 South Figueroa St.
Los Angeles, CA 90007
(213) 748-4141
http://www.radisson.com/webExtra.do?key=&hotelCode=CAFIGUER
Somewhat upscale but not outrageously expensive
15 minute walk to my office.

Vagabond Inn
3101 South Figueroa St.
Los Angeles, CA 90007
(213) 746-1531
http://www.vagabondinn.com/LosAngelesUSCPage/tabid/195/Default.aspx?hotel=307
Mid-range, decent motel
25 minute walk to my office.
Los Angeles Athletic Club
431 West Seventh St.
Los Angeles, CA 90014
(213) 625-2211
http://www.laac.com
Upscale but has special rates for USC guests
Located downtown, 4.5 miles away
<![if !vml]>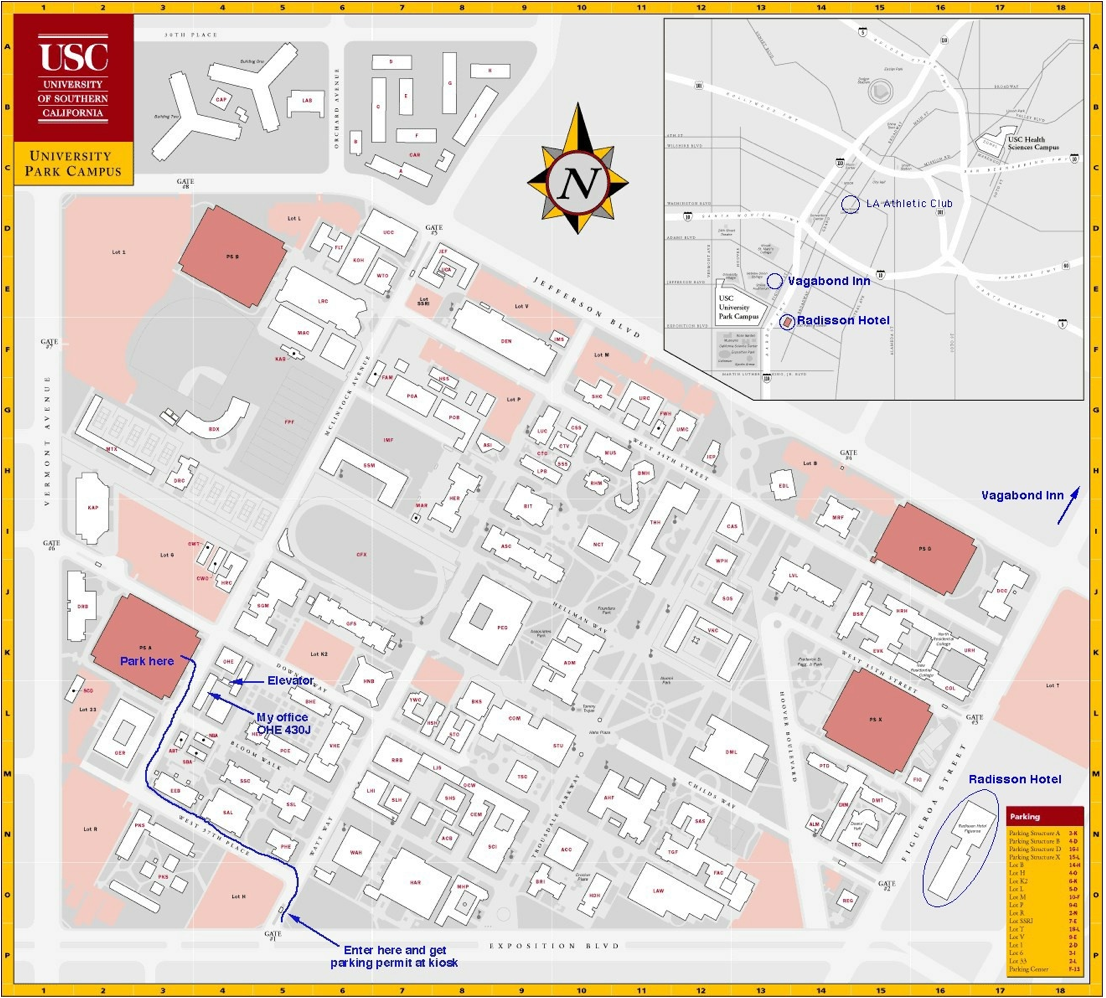 <![endif]>